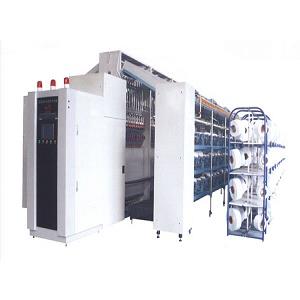 Add to Favorites
Share
SJ868-type Texturing Machines
Payment

Origin

China Mainland

Minimum Order

10

Packing

Pieces
Product Detail
1.On the machine, the next hot box resistance wire heating the heating temperature monitoring by computer Tour, high precision temperature control.

2 the false twister 1000 type, choose 6mm and 9mm friction plates.

3. Using imported Kazakhstan beat West "hose" Emerson "inverter, the whole key transmission parts" Ha axis "domestic brand-name bearings.

4. Transmission system using VVVF control technology.

5 Shaft end drive arc tooth synchronous belt drive, the structure is simple, reliable, and low noise.

6 piece the grooved drum box design, accompanied by a computer-controlled anti-stacked program at the same time, winding shaping and retirement solutions.

7. Process parameters of the human-machine interface settings, and accompanied by a large-screen color LCD touch screen, the whole process more streamlined parameter settings.



5
YRS
MAP Textile Machinery Co., Ltd.
China
Favorites