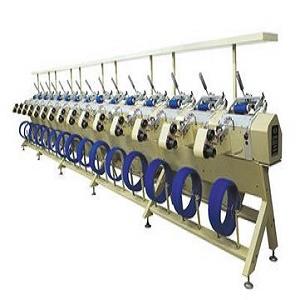 Add to Favorites
Share
WinderYFA708 DOUBLING WINDER
Payment

Origin

China Mainland

Minimum Order

10

Packing

Pieces
Product Detail
YFA708 Doubling winder is fit for the supply packaged which are used on two-for-one or ring twister to make sewing threads and special color/structure yarn. It can meet the need of doubling cotton,wool,chemical and other materials(pure or mixed yarns).winding two or three single yarns into cylindrical doubling packages.

At each drum is fixed a breakage stop motion which makes the package lift when yarn breaking and yarn off the drum slot,preventing bobbin from turning at once.it operates and can be adjusted easily.

The machine is the advanced of the other doubling winder as it has two kinds of bobbin holder choosed by consumer,so it can not only feed yarn to two-for-one twisting frame,but also to bring twister. It has large applicability for consumer.



5
YRS
MAP Textile Machinery Co., Ltd.
China
Favorites