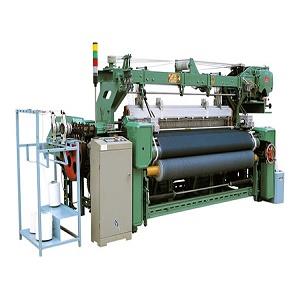 Add to Favorites
Share
SJ758C Optical Edge Rapier
Payment

Origin

China Mainland

Minimum Order

10

Packing

Pieces
Product Detail
Light side rapier SJ758C type SJ758 rapier loom based on the transformation of the aircraft product updates, another masterpiece, has applied for national patent (03,232,208.9 03,232,209.7), applies to natural fibers (cotton, wool , linen), synthetic fibers, synthetic fibers, weaving thin, thick, heavy light side of the fabric, especially more applicable decorative fabrics.

This machine can meet in weaving requirements, performance, price than good.

The aircraft is equipped with the latest device folded into the side to solve the problem of the traditional rapier flash, variable program (PLC) control, with weft insertion device automatically find, warp, weft stop motion device, multi-color weft selection , semi-automatic oil supply.

With stable performance, low noise, easy operation and maintenance, pleasing in appearance, to adapt to a wide range of features.



5
YRS
MAP Textile Machinery Co., Ltd.
China
Favorites